Dastangoi is entirely new to me. It is an oral storytelling art form in urdu. The author is one of the youngest Dastongs ( which means storytellers ). Ankit Chadha have performed many dastongoi and his youtube channel, it may give some enlightenment about the art form , if you wish to know more.
This book reveals the life of Amir khusaru, who was a sufi musician , poet and scholar. He was also a mystic and spiritual disciple of Nizamuddin Auliya of Delhi and also the "Father of Qawwali".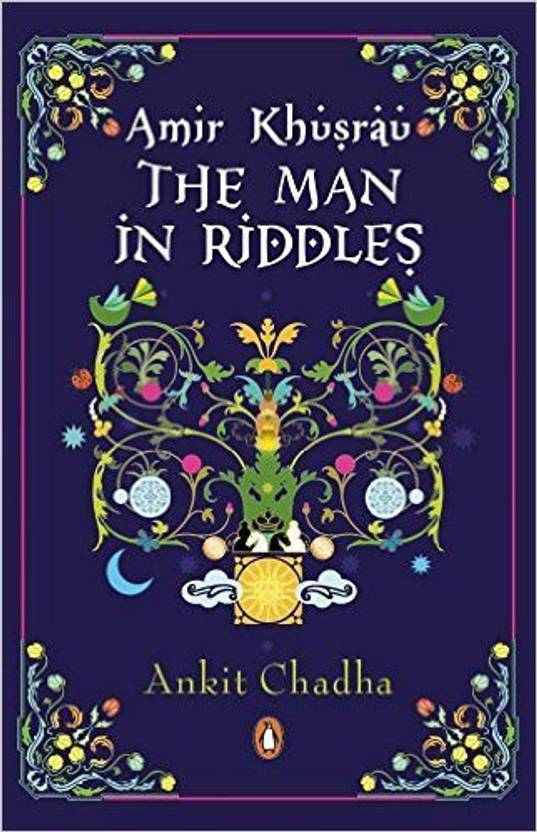 The book consisits of 20 riddles or puzzles which reveals the life of Amir Khusrau. The puzzles are both in Urdu/hindi and in english. The puzzle urges the readers to find the answers which are again given with beautiful illustrations. These illustartions are not seperate ones and goes along with the answers. The life of an poet is poetically revealed through this book.
The illustrations are perfect and go along with the puzzles and its answers and the illustrator Urmimala Nag has done a great job in enhancing the puzzles along with the illustrations. Ankit Chadha has to lauded for his book because he brings the life of Amir Khusrau in the form of puzzles. Moreover the book consists of both puzzles and verses.
The verses , puzzles and illustrations engages the readers along the line of the book till the end and at the end we have a greater satisfaction of knowing a great scholar and poet's life through this. This book is also shorter with twenty riddles to its pages and it is a short read and doesn't take much time. So if you don't know the life of Amir Khusrau , this book will fulfill the wish of knowing him on reading.
Have a read and cherish the history of the great poet.
About the Book:
Title : Amir Khusrau: The Man in Riddles
Author :  Ankit Chadha
Publisher : Penguin Random house India
Genre : Literary Fiction/Poetry
ISBN : 9780143426486
Copy : Flipkart Review Program
Rating :
---
Links :
Flipkart : Amir Khusrau: The Man in Riddles by Ankit Chadha
---
Happy Reading,