Have you ever pondered upon this thought? What would transpire if ever human race were devoid of ideas?
"Ideas make the man".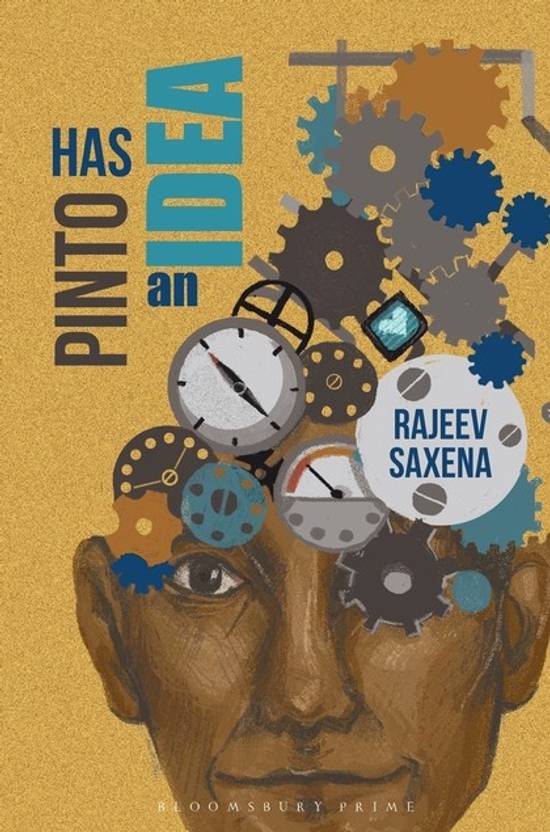 Ideas still remain the crux of change in our world's sophistication. With new ideas, there emerge changes which make the world a better place to live in. We now have the world in the tip of our hands and have aspirations to reach the remotest place in the far-flung space which is all due to a spark of an idea. Ideas do wonders in making our life simple.
Rajat Srivastava is an eminent scientist known for his research and ideas across the orb. His parents call him Pinto and people prefer to use that name too. Pinto is an out of the box thinker with a keen sense of inventing new stuff to help people ease their lives. He studies hard, cracks the toughest IIT exam, enters IIT Kanpur and does research at the MIT. But he realizes his calling for innovating stuff which he is most comfortable with from his childhood and returns to India leaving behind his works on theoretical physics. He marries Lavanya who is like a pillar to Pinto also helping him with his inventions with her keen eye for research.
Did Pinto find solutions for problems to make people's lives easier, did he cross all the adversaries which stood in his way in doing so and emerge triumphant forms the rest of the novel.
The book strikes a chord with the readers with its unique characters and a riveting plot which makes it engrossing. Pinto who is the protagonist of the novel carries the entire novel in his shoulders with his hankering for creating things. He strives to untangle the complexities of life with his simple ideas to create things making life simpler. Lavanya, Pinto's partner who stands by him like a pillar is a character which stands apart in our hearts. The author has made every effort to make a captivating plot which is both intriguing and makes us think.
The book is filled with umpteen ideas which would surprise the readers. The ideas would make the readers ponder upon making it a reality and about its execution. This makes the book a winner compared with its counterparts. The book is not leading us astray even though there are incessant characters and innumerable anecdotes.
The writing is simple for everyone to understand but somewhere in the middle, there is a lag which makes a dent in the book's brilliance. The brevity in explaining convoluted ideas easing the intricacies make this book stand apart from other fiction which all focuses on love mostly. The writing is also interlaced with wit and some excellent observations on the world.
The end was so subtle which would have disappointed some readers but that makes this unique because life always doesn't give you a filmy racing climax. Despite the lag in the middle, the book emerges a clear winner standing apart making its message clear and loud, that Pinto would ace the reader's heart with his brilliance.
This book is for all fiction fans who look out for out of the box plot with a phrenic protagonist and an engrossing plot.
Would I like a sequel on the adventures of Pinto?
Why not?
____________________________________________________________________________________________
 Rating :

____________________________________________________________________________________________
About the Book:
Title : Pinto Has An Idea
Author : Rajeev saxena
Publisher : Bloomsbury Publishing (IN)
Genre : Fiction
Copy : Flipkart Review Program
ISBN : 9789386826930, 9386826933                       
____________________________________________________________________________________________
Links :
Flipkart : Pinto Has An Idea by Rajeev Saxena
____________________________________________________________________________________________
Happy Reading,