There would never be a day where stories cease to exist, I assure. With technology preponderating most of our valuable time with its zillion apps, hashtag trending, social media posts, and fake news, the monomania for stories still exists and it never been out of focus the whole time. The appetite for epics such as Mahabharata and Ramayana never fades away. These were probably the stories we would have read many times and it doesn't bore us even if we were to read it many a time again.
Devdutt Pattanaik "India's favorite mythologist" is back with his new book "The Boys Who Fought", a simpler version of the great epic Mahabharata for Children. It is similar to his previous work of "The Girl Who Chose" which was a simple retelling of Ramayana with fantastic illustrations.
The book presents itself as a compressed version of Mahabharata with the focus on main characters bringing the book under 106 pages. Although this is a condensed version the story is beautifully explained with the help of his illustrations which makes the book compelling and page turning. The book doesn't delve deep into the aspects of war deviating from it and tends to explain it in the perspective of Dharma which was quite a surprise for me.
The writings are simple and easy to understand which makes it hassle-less to follow the book. The illustrations in the book are the main attraction with laudable efforts from the author denoting characters with a letter for each, which makes it easy to identify the characters for the readers. The book is divided into six parts to describe the Pandava's fight as orphans, refugees, kings, exiles, warriors and hermits. This further makes it easy for the readers to understand the story better.
The book essentially for children also attracts adults and elders with its own kind of uniqueness among other retellings. The additional information along the bottom of the pages is a notable one as it provides wide knowledge of folk versions of the epic, the characters, and other incidents. The book would a great way to indulge the interest of children in reading books.
The original epic consists of many characters, the focus is only on the Pandavas, Kauravas and other important characters to make the book shorter. Although I would have expected some more characters still to make it full-fledged. Devdutt's interest in retelling epics in a simple and profound way has to be lauded. Simple language, vivid illustrations, footnotes containing additional information would make this a great book to cherish.
The book, although a short read would be much of much interest to children and would be a great gift for parents who wish to indulge their children in reading stories and epics.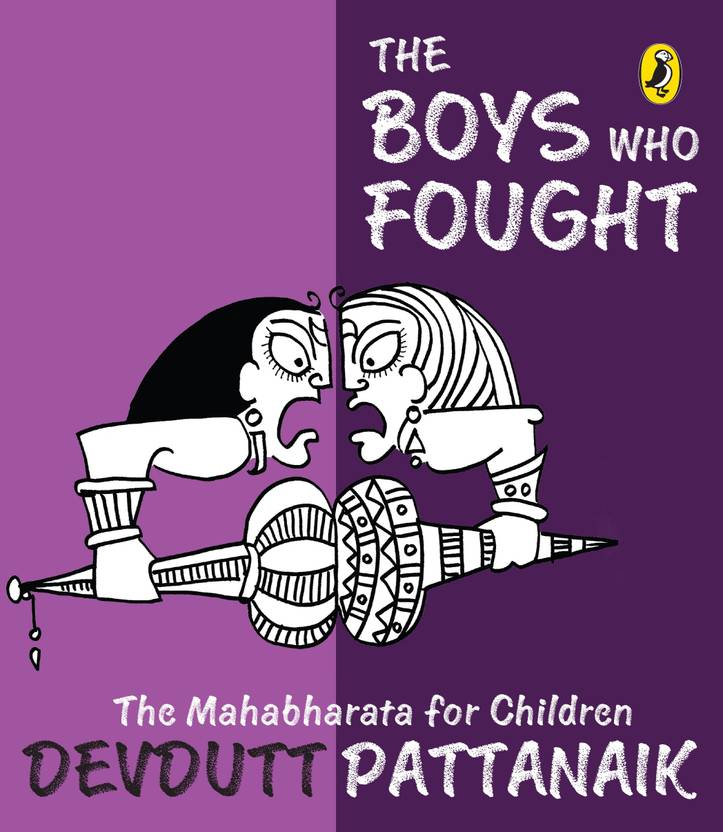 ____________________________________________________________________________________________
About the Book:
Title : The Boys Who Fought: The Mahabharata for Children
Author : Devdutt Pattanaik
Publisher : Penguin Random House India
Genre : Fiction
Copy : Flipkart Review Program
ISBN : 9780143441618, 0143441612
Rating :  
____________________________________________________________________________________________
Links :
Flipkart : The Boys Who Fought by Devdutt Pattanaik
____________________________________________________________________________________________
Happy Reading,