The world isn't the same as it was before. In the mean time of those changes copious things have changed. Some were good and some were bad. Two things have changed obviously in the tide. Coffee and the art of looking for a Mr. Right/Mrs. Right. You may be perplexed, is this the only two which had a major change. My answer will be a big no, But these were transforming along the period constantly without any notice.
Coffee is something special for the coffee lovers and also to the ones who are on the look for their life companion which includes both men and women. There is a great transformation in this part of life where finding a right person for the perfect person is still a life taking task and the expectations which they have has to match with the others in the lookout.
This Book talks about Dia, who is on the lookout for her Mr. Right through dating site and the persons she meet during that course of time and the hunt for the perfect husband. The emotions she goes through each time she meets a person during the date in a coffee shop and the characteristics of each of them is told hilariously. Also, Finding a perfect life partner who matches with your taste and ideologies is a long process and some lucky ones gets that soon.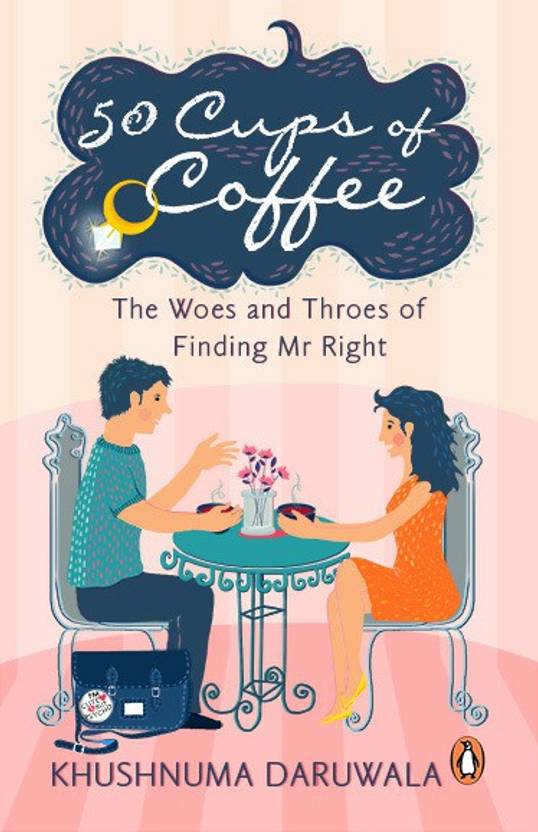 On the contrary Dia had to meet 50 persons in different occasions for a coffee date to find the right person. This book is not a mere writing of the agglomeration of those things and also not an inspiration or a guide to dating but an integration of this collection of meetings with the intent of finding the right partner.
At present there are many sites for dating and this book takes us back to those days of matrimonial boom when the traditional way of meeting to find the right one was there. Since the lead character is female the detailing the author included in the ways how each date would go makes this book stand apart. Like how women thinks and what are the characters they are on the look for.
Kudos to the designer who have illustrated a classy design to the cover. This book is a short one and ideal for non-fiction readers and also for those who are on the look to find their right companion. So if you are on the look out for your 'Right' partner grab this one.
---
About the Book:
Title : 50 Cups Of Coffee : The Woes and Throes Of Finding Mr.Right

Author : Khushnuma Daruwala
Publisher : Penguin Random House India
Genre : Non-Fiction
Copy : Flipkart Review Program
ISBN : 9780143428206
Rating :
---
Links :
Flipkart : 50 Cups of Coffee : The Woes and Throes of Finding Mr Right By Khushnuma Daruwala
---
Happy Reading,