History is always written in two versions , one with true incidents and another with false identities and incidents which didn't happen at that time. We believe the one which is unfurl before our eyes and the incidents with facts. What if the facts and details of those incidents are false. So a detailed research of those happenings has to be done.
The book which I received some days back had a detailed research with facts and decipher the history of the last king who was in exile on the banks of the river Hoogly and also the man who influenced the cultural and the social life of the then capital city.
The King Nawab Wajid Ali Shah who ruled Awadh from the city of Lucknow lead to the reawakening of the cultural aspects in the city of Calcutta. The King's last years were described in the book and how the city on the river banks have been awakened in cultural aspects after the king arrived were portrayed in this book by the author. The Kingdom's of various Indian rulers were annexed by the East India company due to the flamboyant life of the rulers. This was the reason for the annexations and the it was called as the Forward policy.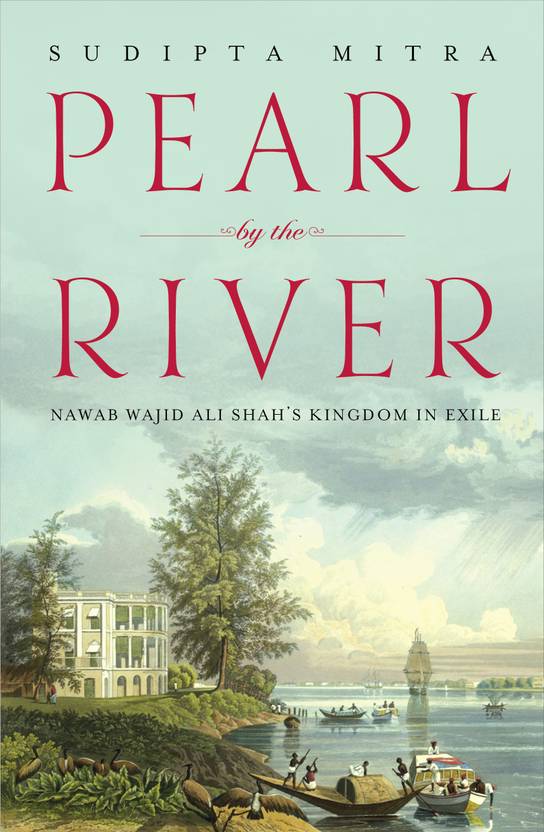 Wajid Ali Shah also face the same situation and he along with his associates planned to meet the governor to take his kingdom back , but when he arrived there , it was unuaual and he was arrested and kept in fort William by the British Government. The reach to the banks of hoogly was a tiring one and twenty five months of imprisonment in a luxurious way , he was released by the government.
After the release the King settled in the banks of Hoogly in a palace and how he was instrumental in the cultural change around the place which is called as Metiyaburj. The impact was on the every art form including dance, drama,poetry,cuisine,etiquette,music and architecture.
The author has to be applauded for the research and detailing of every aspects in this book. The clarity is one such thing which adds strength to the book. Also it has a lot of reference to the authors who have said about the events which took place at that time and it is a long list.
The book is ideal for readers who loves history and to those who wish to know about the history in detail. This book is a collection of facts from all details about the King with a deep research. Also you will be able to retrieve some memories of your history learning back to your mind while reading this book. This is a 195 paged non fiction apart from the notes which is till the end.
If you wish to read a non fiction which is based on history of an exile king, this is the one to choose. So enjoy your read.
---
About the Book:
Title : Pearl by the River
Author :  Sudipta Mitra
Publisher : Rupa Publications
Genre : Non Fiction
ISBN : 9788129144881
Copy : Flipkart Review Program
Rating :
---
Links :
Flipkart : Pearl by the River by Sudipta Mitra
---
Happy Reading,