Everything in the world has become so fast but still , the mobile internet connection with a high speed connectivity is still a vivid imagination in the wildest dreams. Due to the use of mobiles , we have been addicted to the usage in the usage of whatsapp, facebook,twitter.,etc.

Mobile usage have a transformation from the hourly usage to the minutes usage in the present day. What makes people to use their mobile too often, it's the mobile internet connection that provides ease of usage for them. People get know about technology, news,updates about everything. This has made people more active in the area of usage of mobiles.
One fine morning I was fascinated to see pages of advertisements for Airtel 4G in a national daily. It had many unbelievable things. I primarily used a different mobile service provider. I thought of getting a 4G sim because , I had a 4G supported mobile to check out the new features of the above said advertisements.
The one thing which was a big highlight was "Get 4G benefits with the cost of 3G" and with no extra pay. I was put in a undecided world, whether is this possible? 4G at the rate of 3G , that was impossible was my thought.
The next unbelievable thing was , your 4G sim is a tweet away and when you tweet with #GetAirtel4G , you can get your sim at your doorsteps. Also when I went for further information about the 4G services, only airtel have introduced the scheme and the other companies are speeding up to find the real possibilities for that technology.
As an advertisements went live on tv with two persons standing opposite to each other and gaming for their war between the mobiles which they have. That was a rally nice way of telling the consumers about how fast the network will have a reliable connection. Moreover 3G in India is still a viable option for many who are hardcore users of internet and without internet many of them cannot even make a way out of their work. So internet have become a major part of everyday life.
We will not determine a product only by it's ad's and other stuffs , but by reliability. Many people have started using 4G services in India and are posting good reviews on the social networking sites. Even I had a chance of using 4G service of Airtel and i'm amazed by the speed which it has processed my internet. It would usually take 2 minutes to download a song in a possible 3g connection with a average speed. But it took only a 1+ second to download in a 4G connection.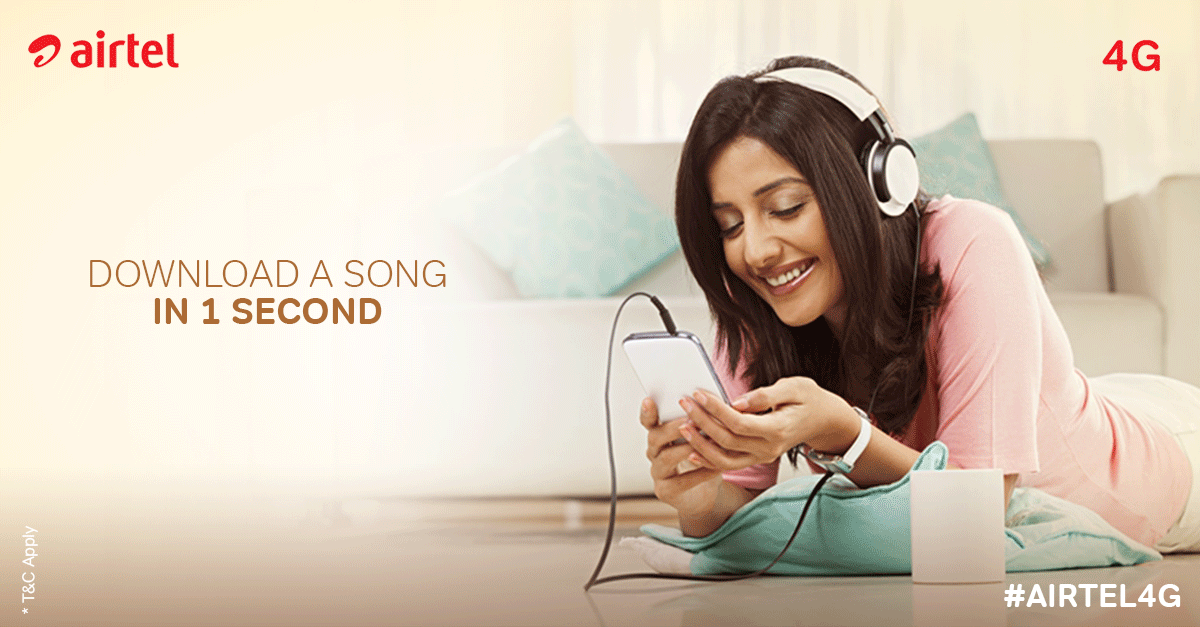 When tested in a speedtest , the speed it gained was enormous and it will surely change the way people use the internet and will surely change the time of people with speed.
Find more interesting facts about Airtel 4g in : AIRTEL 4G
Check out this video to know still more